Drinking water looks like this: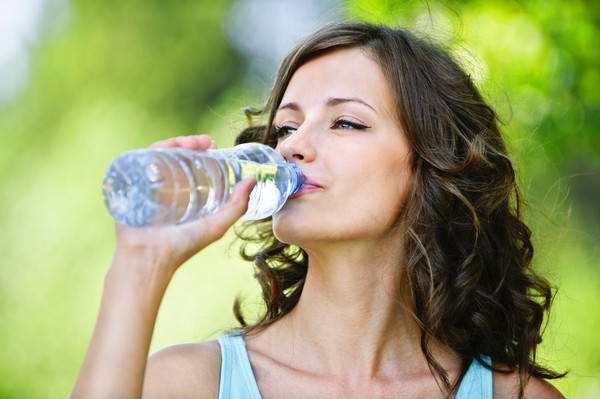 Apparently it's always glamorous and sexy to drink water. In fact, do your hair and makeup. I can't find a good picture that shows what it's like to simply drink a few sips of water. Another picture of what drinking water looks like:
Drinking water is something you do as a team, apparently. I understood when people drink together it looked like this:
Let's try again:
All these images are linked to their respective sites. No matter how you cut it, if your hydrating it prolly isn't glamorous, doesn't make you look more interesting, and surely doesn't take place of team drinking.
Daily Hydration
Hydration while being athletic, physically performing seems critical and obvious. What I'm talking about is when you're at work as a bike mechanic. I sweat a lot. And hydration for me is a day maker or breaker. It's also a challenge. I work between sleep and running or riding.
Hydration between rides keeps you going; recovery of tired muscles, dispersion of fresh glycogen, and clear head are all positive results of keeping water going through the system. As a mechanic, my hands are always busy so sometimes I simply forget to drink. This makes recovery between huge rides take much longer.
Anywhere from 60-70% of our bodies is water. So, all other things aside, that is the single most important ingredient in our daily nutrition.
I could build links to site referencing all the health benefits of staying properly hydrated. But for most of my readers that shouldn't be in question. The question is, how do you get enough. Everybody needs a different amount, so throw that old saying that you need 4-8 glasses of water a day out the winder and stop letting the man insult your intelligence.
Focus, you need to drink water more than you need to do anything else in your day. Maybe it will make you look more glamorous, more fit, more healthy, happier, friendlier. But certainly, as studies show, it will make you healthier, since you are somewhere between 60 and 70% water.